About
Beginning with a Vision
We see an opportunity to provide a different experience to help people revive their energy and renew their sense of self. Revive is a guilt-free oasis providing calm in the chaos as you rediscover and appreciate what you bring to yourself, your family and your community. Our holistic approach to beauty, health and wellbeing begins with caring for you in a harmonious and peaceful space.
Our unique approach to wellness is globally inspired as we meld scientifically grounded Eastern tradition and Western innovation to personalize your experience. Located in East Greenwich, Rhode Island we offer the latest in non-surgical skin-care treatments, and specialize in aesthetic treatment plans focused on awakening your brightest, healthiest skin – and what makes you shine.
Revive is grounded in helping you feel your absolute best, while prioritizing your overall physical, mental and spiritual wellbeing.
Experience the Revive Difference where We Believe In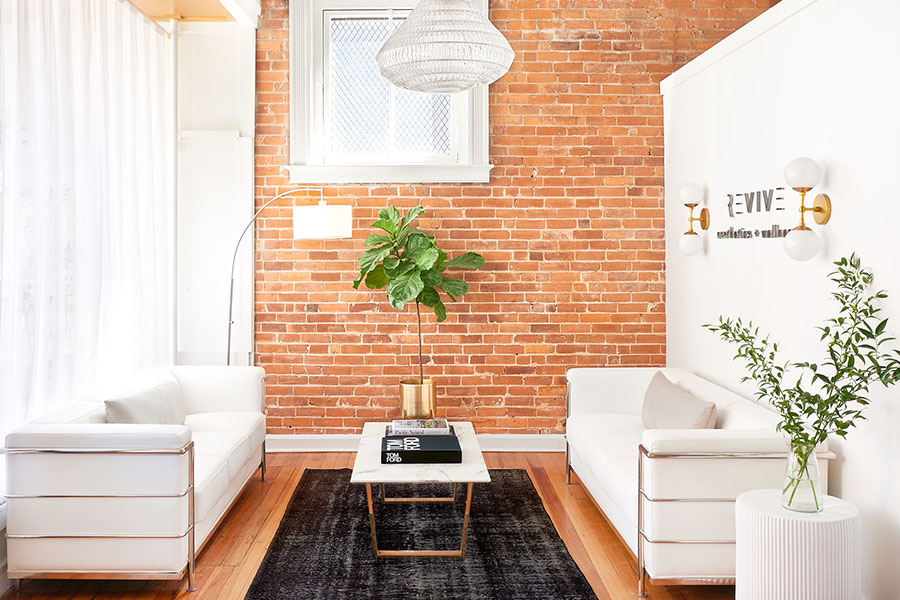 Feel Confident + Live Beautifully
Schedule a complimentary personal care consultation to discuss your concerns and we will help you bring out your skin's natural potential. Call 401.884.3223 today to reserve your appointment.